Brava Products
Brava Diesel Oil
Durability in all Conditions
The hardest working vehicles need a product that will support their work. Our line of diesel motor oil nourishes your engines and performs at a high level even during the harshest jobs. With our dedication to quality and safety, we develop oil for diesel engines to exceed the highest industry expectations.
Tougher than the Job
At Brava, we work hard to keep you moving on the road or the worksite. Our diesel motor oil protects your vehicles and heavy-duty equipment so it will run longer and regardless of the conditions. Whether you need semi truck oil, 2 stroke engine oil or a specialized lubricant for buses, our oil for diesel engines give more power to your projects.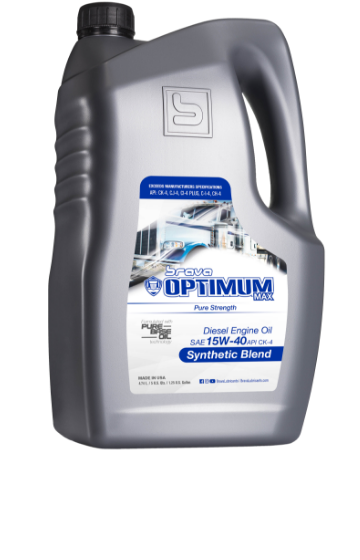 Brava Optimum Max
Developed to protect heavy-duty utility and pickup diesel engines, Brava Optimum Max is designed to work effectively under severe conditions, both on and off highways. With a superior synthetic base, Brava Optimum Max offers faster and safer starts during freezing weather and enhanced thermal properties for hot weather operations.
Contact Brava Lubricants
For more information about our engine lubricants or to become a distributor of Brava products, contact us to speak with our sales team.