Brava Products
Brava Elite Racing Oil
Accelerating Your Racing Performance
For advanced performance that excels on and off the track, Brava Elite Racing oil powers your high-speed engines toward victory. From drag strips to paved ovals to dirt tracks, our racing motor oil is an essential addition to your team.
Discover the Best Oil for Racing
Brava Elite Racing oil offers 5x more horsepower without sacrificing a high-performance engine's need for preservation in extreme temperatures. Our racing oils are produced with a high effectiveness that is tested to ensure the quality, safety and performance of your vehicles with each lap.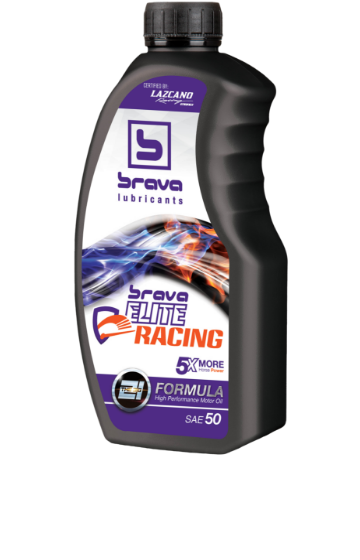 Brava Elite Racing
For engines built for power and acceleration, it requires the best oil for racing to propel your team across the finish line. Our Brava Elite Racing motor oil is formulated with the world's purest base oils and the highest quality standards, granting your vehicles more power and protection with every push of the pedals.
Contact Brava Lubricants
For more information about our engine lubricants or to become a distributor of Brava products, contact us to speak with our sales team.